Key Stage 2 Residential to Llandudno
7th - 9th June 2017
As the children sat on the seafront eating their lunch, a PCSO spotted some of the mischievous-looking boys straight away.......
...and then proceeded to dab with them!!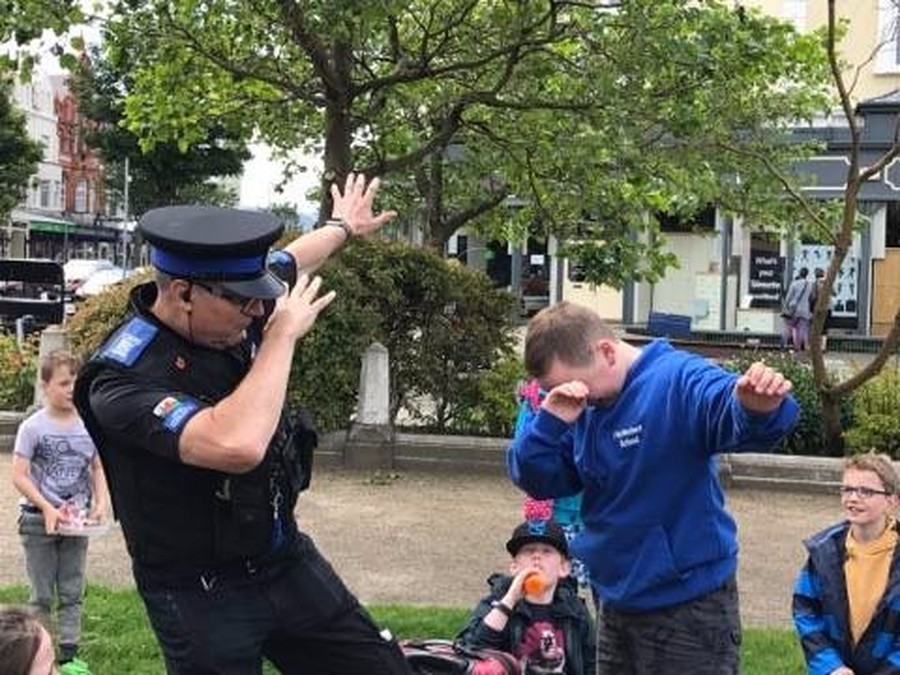 Enjoying time on the beach....
Wednesday evening a three course dinner
After a beautifully quiet and peaceful night! most of the children and staff were ready to go for the new task ahead.
To design and make a sea worthy craft, ready to set sail tomorrow
In the afternoon we were introduced to the local environmental artist, Tim Pugh, who led us to a wonderful beach where the children (artists) created original designs using beach materials.
Last evening here, the children have been making their own board games, they've had a break for hot chocolate and now its lights out.....
Final morning and its breakfast time....
...then we got ready to go to sail our boats (and have a little play) in the paddling pool!
Lunch was in our favourite spot - with an added treat of some chips! We couldn't go to the seaside and not have chips :-)
Time to say goodbye - thank you Llandudno, you have been a fantastic host!