Welcome to our website.
We are pleased that you want to find out more about our school. We are all very proud of our small family school and work hard as a team to ensure everyone is happy and achieving their full potential in all areas of the curriculum.
Our fantastic location in the beautiful Peak District has been at the centre of our design for the new curriculum; our aim has been to enable pupils to appreciate and understand their local area as well as being able to compare it with others. Our outdoor area is developing with a wildlife zone, an archaeological dig, a garden and a newly-added pond. Wide-ranging opportunities are provided to develop interests, understanding and confidence. As a Voluntary Aided Church School we have very close links with both the Diocese and the local church community.
If you would like any further information or you have any questions that need answering, please feel free to contact us either by e-mail or telephone.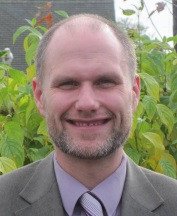 Peter Johnston
Executive Headteacher
~ Learning as a Family, Growing as a School ~
Don't miss the latest from our FitzHerbert Facebook Page & School Games Sports Blog!